Lara Bars have caught my eye often during my grocery shopping trips for advertising their low amounts of ingredients on the front of the bars. I was really excited to try the bars because of this and the fact that they are also friendly to vegan dieters.
The Company
As mentioned on the Larabar Website, these bars were originally a thought in a hiker's mind in the Rocky Mountains of Colorado turned into reality. This hiker wanted to create a convenient-to-eat bar out of simple ingredients that is also tasty and healthy.
I think what I like most about this company is not just their values, but how they follow through with them. On their food made from food page, they state their food is simple, pure and delicious. It's true that each bar can contain as low as 2 ingredients, but can go up to 9 ingredients. They are also non-GMO, vegan, dairy-free and soy-free.
The Bars
Each bar has a fruity foundation of rolled dates and are pretty sweet due to this. Unlike the other types of bars that I have reviewed throughout Nutrient Check, these don't have a shared flavor other than the aftertaste of fruit. It it because of this that I preferred the fruity flavors over the chocolate or peanut butter flavors despite being a peanut butter lover.
Each bar was pretty small despite each bar having approximately 200 calories and a negligible of protein. Even the larger bars were pretty small when compared to competitors such as RX Bars or Quest bars. This is the direct result of using dates as your foundation of the bar which contain a lot of sugars.
Now what we'll do is dive into each bar and what I thought of the taste. Then I'll give you the lowdown on the calories and ingredients in each bar.
Apple Pie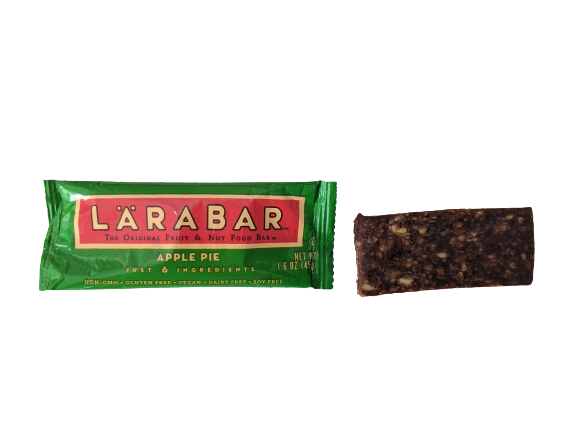 Buy on amazon
I really enjoyed this flavor along with the other fruit flavors. There was some crunch in the bar but it was mostly a light and fluffy apple bar. The raisins and unsweetened apples in this flavor add some solid crunchiness.
Pineapple Upside Down Cake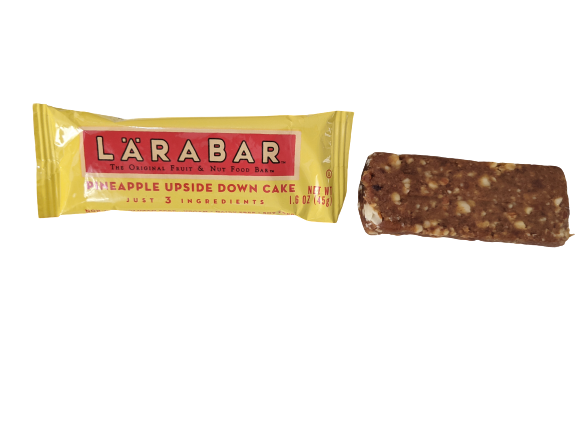 Buy on amazon
Strong, real pineapple flavor without the texture of pineapple was a weird sensation for me. Since I love pineapple, this flavor was my favorite. Though this is definitely a pineapple fruit bar more than it is a pineapple upside down cake.
Strawberry Chocolate Chip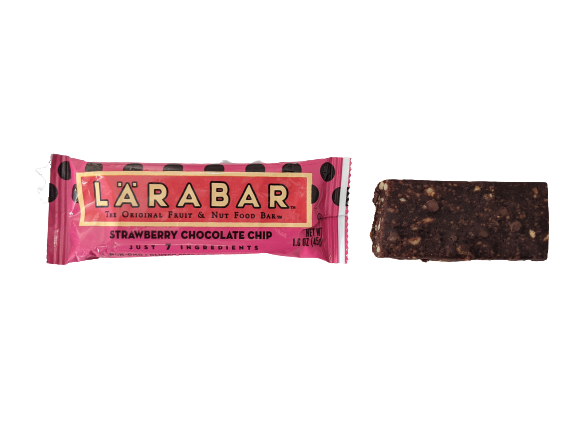 Buy on amazon
This bar was heavier and more firm than the fruity bars. The chocolate flavor was very strong with the strawberry, I found it to be a little overwhelming. I rarely mind strawberries dipped in chocolate, but I didn't care for this bar.
Peanut Butter Cookie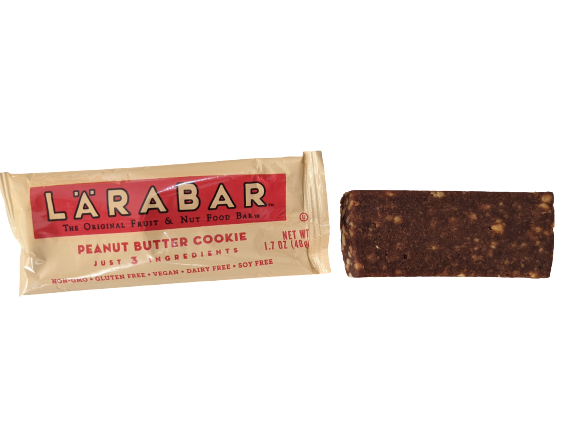 Buy on amazon
If you like subtle peanut butter flavors this bar is for you. It is a firm bar and really sturdy in comparison with the other bars, but it is also dry to bite into. I think this bar does need something to touch up its flavor, as even peanut butter cookies have peanut butter chips in the to give strong bursts of peanut butter flavor.
Lemon Bar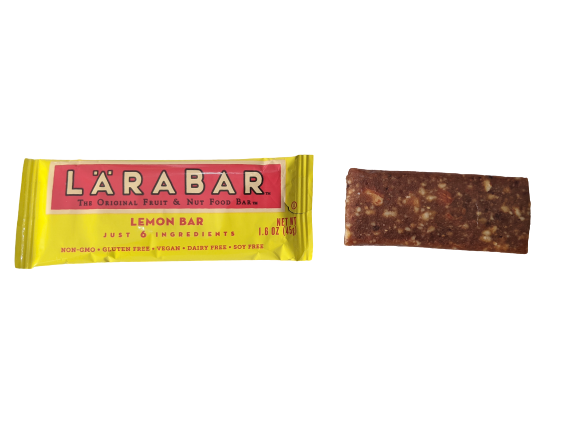 Buy on amazon
After trying the Lemon Zest flavored Luna Bar, I was really excited to taste this flavor but I was ultimately disappointed. The lemon flavor was just far too strong for me. Even a nibble felt like a squirt out of a lemon juice bottle. With the bar's soft texture, I just felt like it was a weird sensation.
Pecan Pie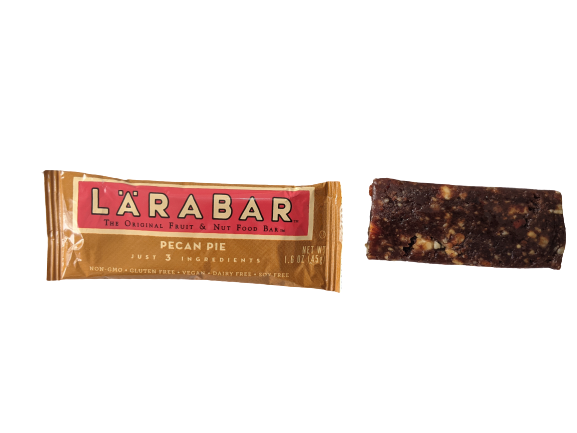 Buy on amazon
Tastes like a wet trail mix with pecans in it. The bar felt a little wet and it had some chew to it but it was loosely held together. I liked this bar because I like pecan flavor a lot, but if you don't care for pecan flavor this bar isn't for you.
Coconut Cream Pie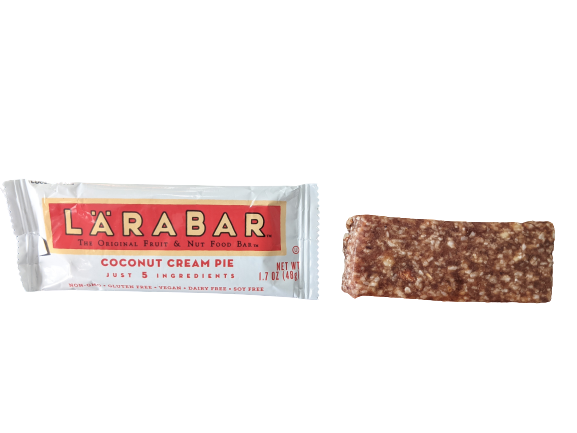 Buy on amazon
This flavor had a texture similar to a slightly melted crunch bar. The bar itself was sturdy and it had some spots of crunchy coconut flavor in it. I was pretty excited for the name of this bar but ultimately it was just a bar with a light coconut flavor. Also, shout out to the Lara Bar company for using extra virgin coconut oil. Coconut oil is less inflammatory than other oils and gives you fats in the form of MCTs for quick energy.
Chocolate Chip Cookie Dough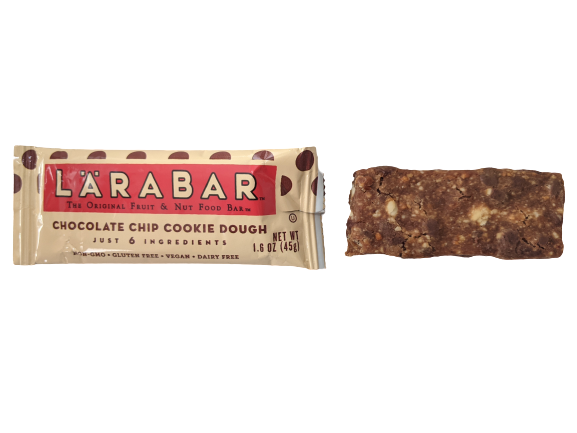 Buy on amazon
I really did not like the taste of this one in generate, the chocolate chips left almost a bitter taste in my mouth. They don't really jive well with the fruity sweetness of the foundation of the bar. This bar was very chewy in comparison with the others likely because of the high amount of cashews in it.
Chocolate Chip Brownie

Buy on amazon
Chocolate Chip Brownie flavor had a very strong chocolate flavor burst in the beginning which fades into the aftertaste of a sweet fruit. I think the chocolate flavor in this bar is kind of awkward after you've been chewing on it for a while, but they did get the texture pretty close to an actual brownie texture.
Peanut Butter Chocolate Chip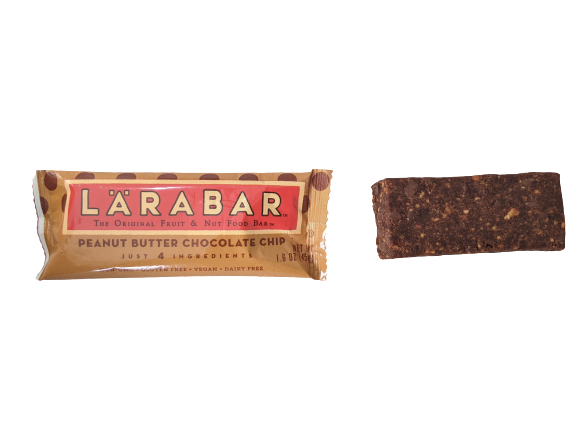 Buy on amazon
I am a peanut butter lover and I approve of this flavor. I enjoy the dry texture of this bar and, unlike many peanut butter chocolate chip bars, this bar had the chocolate/peanut butter ratio just right. This bar is firm and dry and not sticky unlike many popular bars of this flavor out there on the market.
Cashew Cookie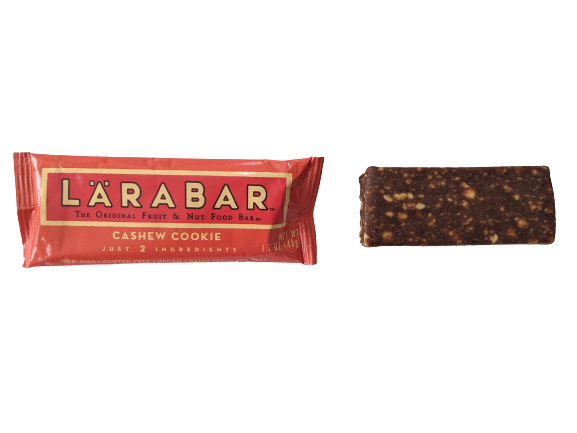 Buy on amazon
This bar was extremely plain so I don't have a lot to say about it. There really wasn't any standout texture or flavor in this one, it kind of tasted like I ate the foundation of the rest of the bars. I wouldn't describe the flavor as cookie like.
Cherry Pie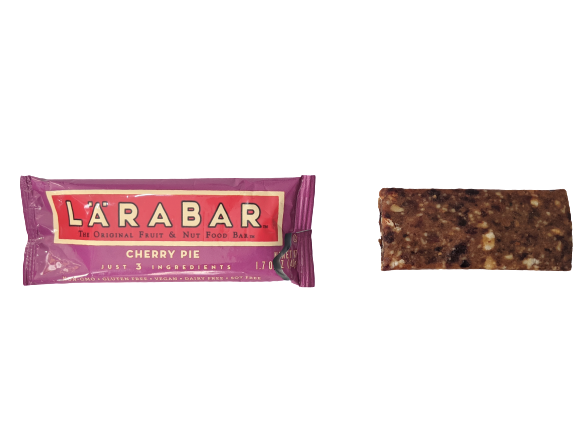 Buy on amazon
I really enjoyed the Cherry Pie flavor. The cherry flavor embraces the fruit foundation of the bar and I think its a great combination of flavor in comparison with chocolate or peanut butter. Also, this flavor actually tastes something close to a cherry pie, as the bar feels pretty moist like a pie would.
Are Lara Bars Healthy?
From an ingredient perspective yes, from a macro nutrient perspective, it depends.
The ingredients in these bars are all superb, these bars don't even contain the all-so-common and controversial natural flavors unlike its competitors. These bars are essentially fruits, primarily dates, and nuts mashed into a bar.
The downside to having fully real food in these bars is the high amount of calories for what feels like a little amount of food. The calories in these bars range from 190 - 220 calories and the highest protein count in the flavors I've tested is 6g in the Peanut Butter Cookie flavor.
Due to this, I recommend eating these bars if you plan on doing exercise or if you are currently doing exercise. This is definitely a bar I will be taking with me on a hike, as I really appreciate the responsibly sourced, healthy ingredients these creators put into the bar.