What do your kids eat? You might not be surprised to know that your child, if you are living in the United States, is likely consuming tons of sugars. To make it worse, much of these sugars are the worst kind: added sugars. The American Heart Association claims the children as young as 1 to 3 years typically consume around 12 teaspoons of added sugar a day. This consumption increases as they get older.
What contributes to kids consuming a lot of added sugar? Companies that sell products which are loaded with sugar that target kids is a contributing factor. Swedish fish saying that they are a fat free food can mislead consumers into believing they are consuming a healthier treat, yet swedish fish has an alarming amount of added sugars even when compared to other candy bars.
Luckily for us, there are healthy options for our children to eat better. One option of course is to feed them natural fruits and vegetables, and cook most of what they eat. Obviously this isn't ideal for the busy single parent or busy couple who don't always have to cook for their children. Today, I am exploring a company that's making snacks bars for kids that's far healthier than almost all of the alternatives on the market: Scout Organic.
Scout Organic
Values: According to scout organic, they are committed to providing organic and plant-based snacks that insprie a healthy lifestyle. They say they only use the cleanest and highest quality ingredients in all of their products and will never compromise on the quality of their product or customer experience. Well, how true is this claim? Let's find out with their snack bars for kids.
Scout Organic Kids Bars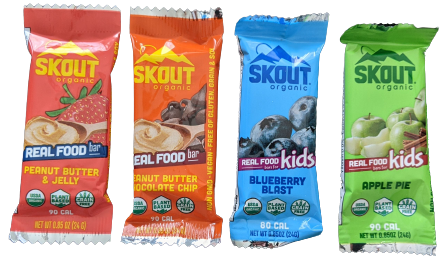 Scout Organic Kids Bars are made with all organic and ingredients and fruit. The foundation of the bars are largely made up of organic dates. I've found that these type of bars tend to easily hold fresher-type ingredients and don't need to use emulsifiers and preservatives to hold the bar together. I've also noticed that bars that use dates as their foundation tend to taste better with other fruity ingredients. Both of these hold true for Scout Organic Kids Bars.
So, how do these bars taste then? I brought in two actual little kids (my cousins) to give these bars a taste test to see if real kids, who eat a lot of sugar, would actually eat these bars. The results were mixed.
4th: Scout Kids Peanut Butter Chocolate Chip Bar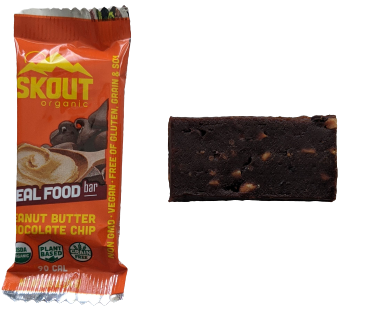 Let me start with the least favorite. Similar to other bars that are made up of dates such as Luna Bars, chocolate did not play nicely with the strong flavor of the organic dates. My little cousins and myself both preferred this one the least.
That said, I do like that there's Organic Virgin Coconut Oil in this bar. Coconut oil is pressed fat from the whites inside coconuts. This oil is almost never refined by chemicals, so it is commonly expeller-pressed or cold-pressed. If it is refined, it is typically steam pressed. Coconut oil has many health benefits backed by scientific studies. One notable benefits with Coconut oil is that, while the majority of the type of fats are saturated, they contain MCT's. MCT's have been shown to increase the number of calories your body burns and perhaps even put your body in some sort of fat-burning ketosis.
3rd: Scout Apple Pie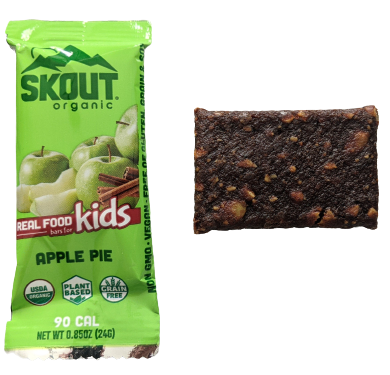 I decided to put this one second to last, contrary to the opinion of one of my little taste testers. I liked this bar, the apple jives nicely with the date flavor as would most fruits. My taste tester didn't like it because it didn't contain enough sugar for them to really think it tasted like an actual apple pie. Kids these days...
2nd: Scout Kids Blueberry Bar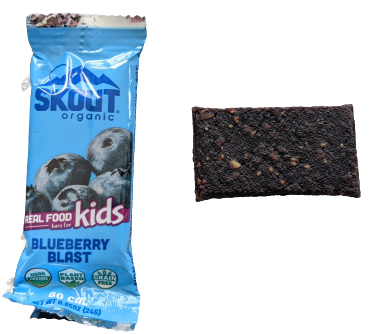 If it wasn't for the absolutely incredible flavor of the Peanut Butter and Jelly, this would be first. I loved this bar, and both of my taste testers ate it without complaint. I definitely think kids would eat this bar. It tasted like the filling of Fig Newton's minus the carbohydrate-filled grainy crust.
Scout Kids Peanut Butter & Jelly Bar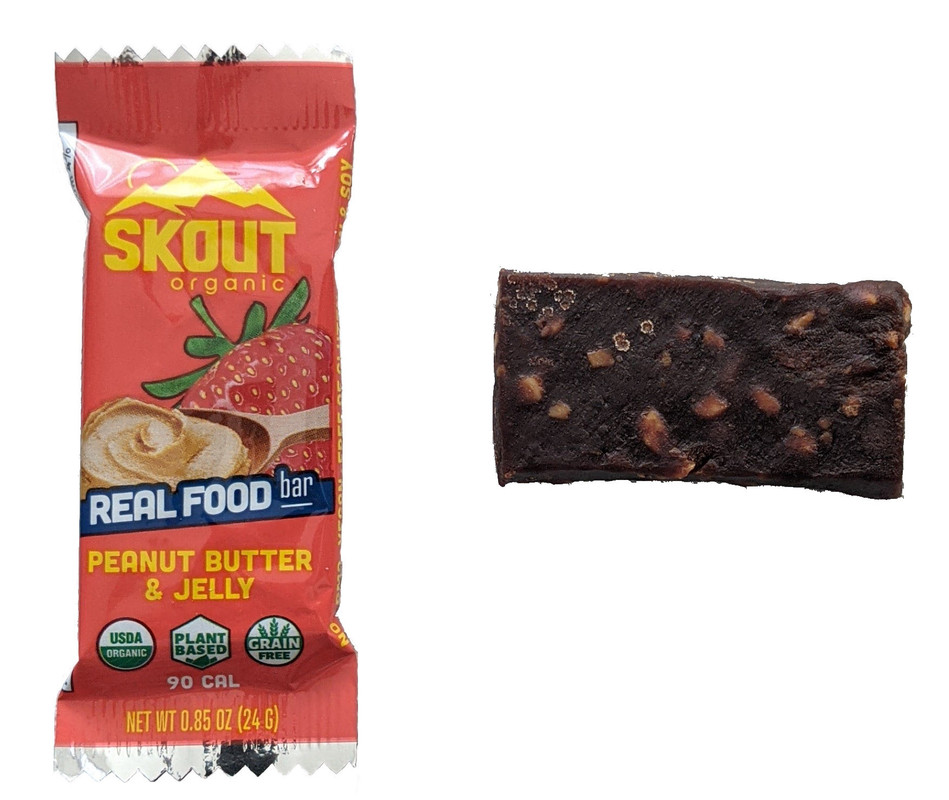 I saved the best for last. This bar tastes like the filling from the Smucker's Uncrustables Peanut Butter and Strawberry Jam Sandwich. The difference? This bar is far healthier than an uncrustable: fewer ingredients, healthier ingredients, lower added sugars. It also tastes great and my two little taste testers agree. This was the favorite amongst the four flavors, and it is also why I'm recommending it. If you don't want to buy the variety pack on amazon with the other flavors, you can buy directly from the business on their website here.
Conclusion
Scout Organics holds true to their values when it comes to their Scout Organics Kids Bars at the time of writing this article. The ingredients of the bars I reviewed all check out as safe. The bars I've reviewed on this page I chose because they have no added sugar, but right now there is a bar that has 2g of added sugar that they sell. This is still better than the alternatives on the market.
As far as taste goes, I'd say get the variety pack and see what your kids like. My taste testers, whom are little kids who eat tons of addded sugar daily, were torn between a couple of the flavors. But, we all liked the Peanut Butter and Jelly. I truly believe kids would eat these bars if they had the right flavors and if they were hungry enough.
Summary
Peanut Butter and Jelly was the favorite flavor amongst kids and myself
The reviewed bars are strictly made of organic ingredients and fruits
Scout Organics kids bars have no or extremely low amounts of added sugar
The bars are a bit smaller than their packaging
Save money by purchasing a large variety pack on Amazon